Buy Weeb TV Kod Premium 120 DNI
Buy Weeb TV Kod Premium 120 DNI
Product off
Purchase of this product is not possible, because product was disabled. Try to make the purchase later.
Possible delay in delivery - no codes
Purchase of this product is possible, but shipping may be delayed due to lack of codes available. Contact the seller to find out when the product will be available again.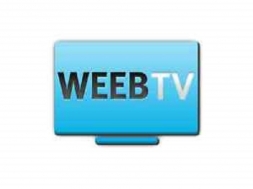 Weeb TV Kod Premium 120 DNI
price: 80.00 PLN
---
Kod

PREMIUM

120
dni
na dostep do serwisu
WEEBTV
Nielimitowany dostep niezaleznie od ilosci ogladajacych!
Priorytetowy dostep na serwerze i laczach wideo!
Brak reklam na stronie i w odtwarzaczu!
Kody wysyla automat zaraz po zaksiegowaniu wplaty!
Jezeli nie ma kodów:
- sprawdz folder spam
- upewnij sie, czy sprawdzasz odpowiedni adres e-mail, tj. ten, który przyporzadkowany jest do Twojego konta w eBay
Uwaga:
Sprawdz czy kopiowany kod nie ma przypadkiem spacji przed jak i za kodem, jest to bardzo wazne.
Prosze kodu nie przepisywac tylko skopiowac i wkleic w wyznaczone miejsce
Nastepnie aktywowac. Wszystkie kody sa w 100% sprawne, w razie jakichkolwiek problemów
NAPISZ postaram sie jak najszybciej pomóc .
Przedmiotem aukcji jest priorytetowy kod dostepu do zasobów strony
Sprzedajacy nie ponosi odpowiedzialnosci za udostepniane tresci w serwisie
***
The subject of the auction is the priority code for accessing the website resources
The seller is not responsible for the content on the site