Buy Weeb TV Kod Premium 120 DNI
Buy Weeb TV Kod Premium 120 DNI
Possible delay in delivery - no codes
Purchase of this product is possible, but shipping may be delayed due to lack of codes available. Contact the seller to find out when the product will be available again.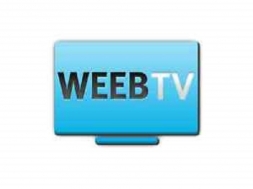 Weeb TV Kod Premium 120 DNI
price: 103.00 PLN
---
Przedmiotem "Kup Teraz" jest:

120 dni

pakietu premium dostępu do serwisu w domenie internetowej

Weeb.tv

umożliwiającej oglądanie kanałów multimedialnych na ekranie Twojego monitora, bez zbędnych reklam i ograniczeń.
Chcesz zapłacic w innej walucie? Bez obaw!
PayPal automatycznie przewalutuje każdą walutę.
Nie czekaj kup już teraz kod premium by oglądać najlepsze polskie kanały online na twoim komputerze,laptopie,tablecie,telefonie.
Automat 24/7
Automat wysyła kod po wykryciu wpłaty przez PayPal.
100% satysfakcji.
W razie pytań napisz a ja pomogę doładować twoje konto.
UWAGA !
W przypadku braku kodów w bazie - wysyłkam ręcznie w max 2h !